The US real estate market is constantly changing, and it can be hard to keep up with the latest trends. But if you want to stay ahead of the curve, it's important to know what's happening in the industry. Today, we will discuss three emerging trends in the US real estate market in 2023.
Here are the 3 popular and emerging trends in the US real estate industry in 2023
The rise of co-working spaces in real estate.
With more and more professionals working remotely, co-working spaces have become an attractive option for those who need office space without the high costs of a traditional real estate lease. These coworking spaces are popular with entrepreneurs, start-ups, and freelancers who need flexible office space that can be easily customized to their needs.
The increasing use of technology in real estate transactions. From virtual reality tours to digital real estate listings, real estate professionals are embracing new technologies as they seek to streamline their processes and provide better service to their clients. In 2023, we can expect even more advancements in this area as realtors look for ways to make buying or selling a home easier than ever before.
The growth of online real estate platforms.
As more and more real estate transactions take place online, realtors are turning to online platforms like Zillow or Redfin to connect with potential buyers and sellers. These platforms offer real estate professionals a way to reach a larger audience, while also providing buyers and sellers with easier access to information about the real estate market. We can expect the real estate industry in 2023 to be highly digitized and driven by technology.
Zillow
It is one of the most popular real estate platforms today, and it is expected to continue growing in popularity in 2023. With its comprehensive listing database, user-friendly search tools, and real-time market insights, Zillow is a key player in the online real estate space.
Redfin
This real estate platform is another major player in the digital real estate market, with its focus on providing homebuyers and sellers with real-time data and expert guidance. In 2023, we can expect Redfin to continue innovating and expanding its reach, as they work to become the number one online real estate platform for buyers and sellers.
The growing popularity of eco-friendly real estate.
As more and more consumers become concerned about the environment, real estate developers are starting to take note. In 2023, we can expect to see a greater focus on green real estate options, including energy-efficient homes, sustainable building materials, and solar power systems. This trend is likely to continue as real estate professionals look for ways to meet the needs of an increasingly eco-conscious population.
Samples of an eco-friendly estate:
1. The Green House Project is a real estate development company that specializes in eco-friendly real estate projects. Their homes are designed with energy efficiency and sustainability in mind, making them a popular choice for environmentally conscious homebuyers.
2. TerraFirma Homes is another real estate developer that focuses on green real estate options, including homes built with sustainable materials and powered by solar energy systems. In addition to their emphasis on green construction practices, TerraFirma also offers consultations on topics like water conservation and organic gardening.
3. Nexus Communities is a real estate development company that specializes in sustainable housing communities for young professionals and families. Their developments strive to be carbon neutral while also providing residents with access to healthy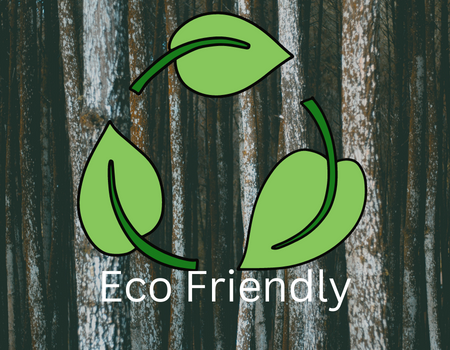 The increasing popularity of tiny homes living.
As the real estate market becomes more and more competitive, some real estate professionals are turning to tiny homes as a way to remain profitable. These small-scale dwellings provide a low-cost alternative for those who want to own their own home but can't afford a traditional real estate property. Whether you're looking for your first home or simply want an affordable housing option, tiny homes are likely to become increasingly popular in 2023 and beyond.
What are tiny homes?
Tiny homes are small-scale dwellings that offer an affordable and eco-friendly real estate option. They are typically more compact than traditional homes, but they can be customized to meet the needs of different buyers. The size of a tiny home can range from 100 to 400 square feet, and they are typically built using sustainable or recycled materials.
The average size of a tiny house for sale in the U.S. is actually just 225 square feet, or roughly eight times smaller than a typical home, according to Porch.com's survey–Porch is a home services platform that released their survey recently. Though many tinier homes are (unofficially) designated as being under 600 sq ft, the actual avg size of these American abodes falls way below that number.
What is the growth of tiny homes in the US real estate market?
More and more Americans seek affordable housing options that are also eco-friendly. According to recent surveys and real estate trends, tiny homes have grown by over 200% since 2010 and show no sign of slowing down in the years ahead. Some analysts project that the real estate market for tiny homes could grow by as much as 50% between 2018 and 2023, driven by factors like rising real estate costs and a growing interest in eco-friendly living.
Some of the factors fueling this growth include rising real estate prices, changing consumer preferences, and a greater focus on affordability and sustainability. Additionally, there is also growing interest from real estate developers in creating compact residential communities that cater specifically to young professionals or families looking for more sustainable housing options.
Overall, we can expect tiny homes to continue gaining popularity over the next few years as real estate developers and consumers alike embrace their many benefits, including lower costs and reduced environmental impact.
Some of the most popular tiny home communities in the US include River Village at Unicoi Preserve in Georgia, Tiny House Community Seattle in Washington State, and North Forty in Colorado.
Are tiny homes ok?
That depends on who you ask. Some real estate experts argue that they are a viable real estate option for those looking to save money or live in an environmentally-friendly way, while others worry that these smaller homes may be unsafe and difficult to maintain. Regardless of your opinion on the topic, it's clear that the real estate industry is starting to take notice of the growing popularity of tiny homes in America.
So what does the future hold for real estate in the US?
As we look ahead to 2023, it's clear that there will be no shortage of emerging trends in this dynamic and ever-evolving industry.
Overall, the real estate industry in the US is undergoing some major changes as more and more consumers embrace new trends such as co-working spaces, tech advancements, eco-friendly real estate, and tiny homes. Whether you're a realtor looking to stay ahead of the curve or a consumer on the hunt for your next home, it's important to keep an eye on these emerging trends as we move into 2023 and beyond.