In order for real estate agents to be successful, they need to be properly trained. This involves learning about the industry, the market, and how to close deals. In addition, real estate agents need to stay up-to-date on the latest trends and changes in the industry. That's where continuing education comes in.
As a real estate broker, it is important to stay ahead of the competition. In order to do this, you need to provide top-notch training and education for your agents.
Here are 17 ways to help real estate agents succeed:
Make sure they have a strong foundation in the basics. This includes understanding how real estate works, the market trends, and how to conduct successful negotiations.
Provide ongoing training opportunities. Whether it's through online courses, regular in-person training, or group workshops, real estate agents should never stop learning.
Foster a collaborative environment. Encourage your agents to learn from each other and share their best practices. This will help them stay on top of industry trends and avoid common mistakes.
Help them develop their professional network. The real estate business is all about relationships, so it's important for agents to build up a strong network of contacts that they can rely on for support and guidance.
Teach them how to prospect new clients. This involves identifying potential leads and establishing rapport with them to eventually close deals.
Encourage them to keep up with the latest technology trends. Real estate is a fast-paced industry, and new technologies are constantly emerging to help agents stay ahead of the curve.
Give them access to real-time market data. This will help your agents anticipate changes in the market and take advantage of opportunities as they arise.
Provide hands-on guidance when needed. Sometimes real estate agents need extra support and guidance to succeed. As a broker, it's important to be there for your agents when they need it most.
Encourage them to set clear goals and develop a strategy for achieving them. This will ensure that they stay focused on their long-term success and continue to grow.
Show them how to market themselves online. The real estate business relies heavily on online platforms, such as social media sites and search engines. By teaching your agents how to effectively market themselves online, you can help them build their brand and attract new clients.
Help them learn negotiation skills. Real estate negotiations can get heated and stressful at times, so it's important for agents to learn how to effectively manage these situations. As a broker, you can provide guidance on negotiation tactics and strategies that will help your agents succeed.
Encourage them to attend industry conferences and events. Meeting other real estate professionals in person is a great
Equip them with the tools and resources they need. Whether it's software, phone or other tools to help them with their job, your agents should always have access to the resources they need to be successful.
Teach them about property management. In addition to real estate sales, many agents also get involved in property management. By teaching your agents about this aspect of the business, you can help them expand their portfolio and offer more services to clients.
Give them tips for closing deals successfully. Whether it's handling tough negotiations, overcoming common objections, or dealing with client setbacks, there are many factors that can impact the success of a real estate deal. As a broker, it's your job to help your agents navigate these challenges and close deals successfully.
Train them in new technology trends. As new technologies continue to emerge in the real estate industry, it's important for agents to stay up-to-date on the latest trends. Through regular training and education programs, you can help your agents stay ahead of the competition and ensure their success.
Encourage continuing education. As real estate brokers, it's important to continue learning and developing your skills. This not only helps you stay competitive in the industry but also ensures that your clients get the best possible service and support. Whether it's through online courses, conferences, or other training programs, never stop seeking new opportunities for growth and development.
With the right training and support, real estate agents can thrive in this dynamic and fast-paced industry. Whether you're a new agent just starting out or an experienced professional looking to take your career to the next level, there are many resources available to help you succeed. So go out there and make the most of every opportunity!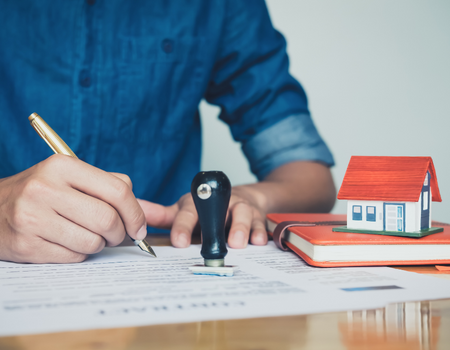 Here are some extra points to ponder.
What are the traits and characteristics of successful real estate agents?
Successful real estate agents are driven, motivated, and competitive. They have excellent communication skills and a talent for building rapport with potential clients. They are knowledgeable about the industry, up-to-date on the latest trends and technologies, and able to think quickly on their feet during negotiations. Additionally, they are detail-oriented, analytical thinkers who are able to stay organized and focused even in high-pressure situations. To succeed in this field, it is also important to have strong networking skills and the ability to manage a large volume of client data effectively. Overall, real estate agents must be strategic, resourceful individuals who are committed to helping their clients achieve their goals.
Is being a real estate agent lucrative?
There is no single answer to this question, as the earning potential for real estate agents can vary greatly depending on a number of factors, including location, experience level, and client base. However, generally speaking, real estate agents tend to earn higher incomes than other professionals in similar fields, such as sales or customer service. They may also have the opportunity to earn commission on their sales, which can result in significant earnings if they are successful at building a large client base. Additionally, many real estate brokers choose to invest in additional training and education programs to boost their skills and competitiveness in the market. Ultimately, whether or not being a real estate agent is lucrative depends on the individual agent's drive, work ethic, and ability to cultivate long-term success in the industry.
That's all for now, see you next time.